Almost ten thousand Finnish professionals from 48 different industries took part in the study. UPM's ranking has improved among natural science professionals and reaches the top ten also among engineering professionals.
According to the study, respect for employees, the opportunity to make an impact, management's support for development, a positive atmosphere and a good work-life balance are some of the most important things to Finnish professionals.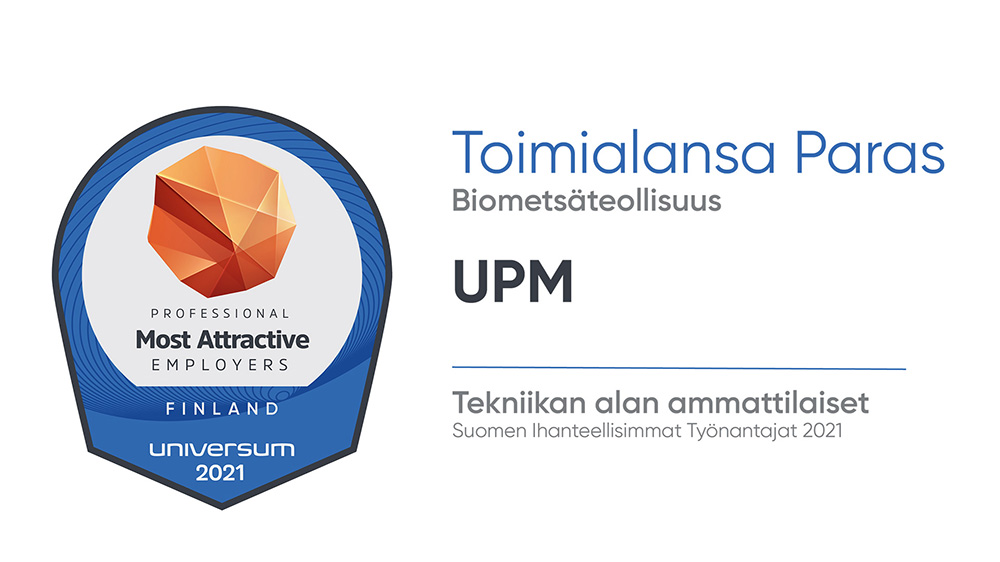 Senior Sourcing Specialist Annika Reini works in sourcing for UPM Communication Papers and UPM Specialty Papers. Making an impact and being trusted are some of the things that make working for UPM meaningful to her.
"For me it means a lot that UPM is a responsible company that has trust as one of its core values. It might sound like a cliche but at UPM I get to be a part of creating a better future for all of us. This is of course the UPM brand, but with two years' experience I can attest to it being the reality as well," she says.
Senior Sustainability Specialist Milla-Mari Vastavuo works for UPM Biofuels. Making an impact and being trusted make her list as well.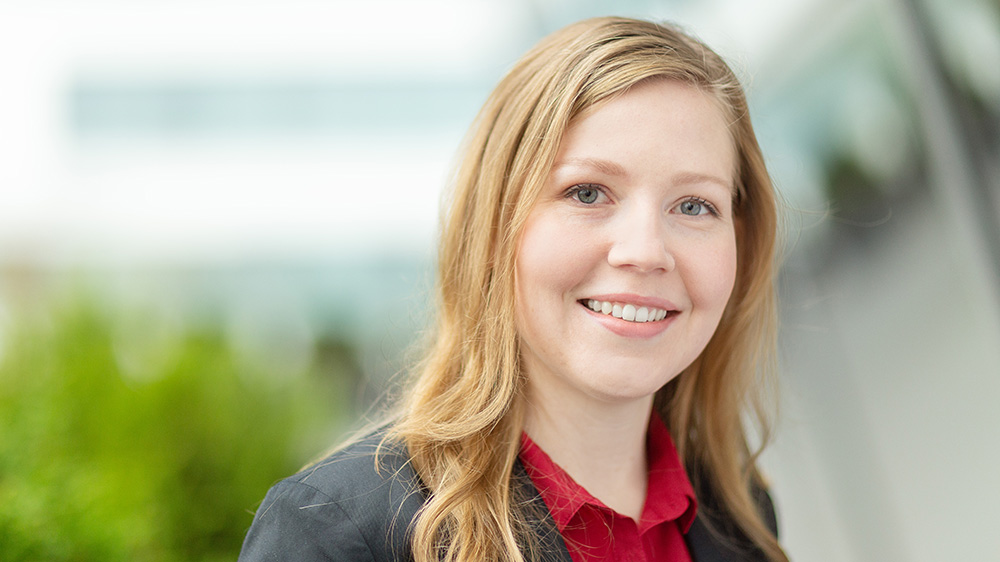 Milla-Mari Vastavuo

"Getting to fight against climate change in my job means a lot to me. This combined with the fact that our small organisation allows all employees to take on a lot of responsibility and be involved in many interesting projects, makes my work meaningful to me. Trust is also a huge deal at UPM. We trust each other to handle the issues that come along. And, if something goes wrong, it can also be discussed openly and honestly. I also appreciate UPM Biofuels being a part of a big organisation. This means there are many opportunities to learn, grow and develop."

Are you looking for more meaning in working life?