Your pulp comes from cerfified forests
Forest-based industries have a significant role in promoting sustainable development. Wellmanaged forests play an essential part in natural carbon and water cycles, as well as preserving and enhancing biodiversity.
Controlled and traceable wood
Our fluff pulp's raw material, wood pulp, is made from trees sourced from sustainably managed forests. The wood is always controlled and from non-controversial sources. Our tracing system and Chain of Custody cover the requirements of both FSC® and PEFC™ forest schemes.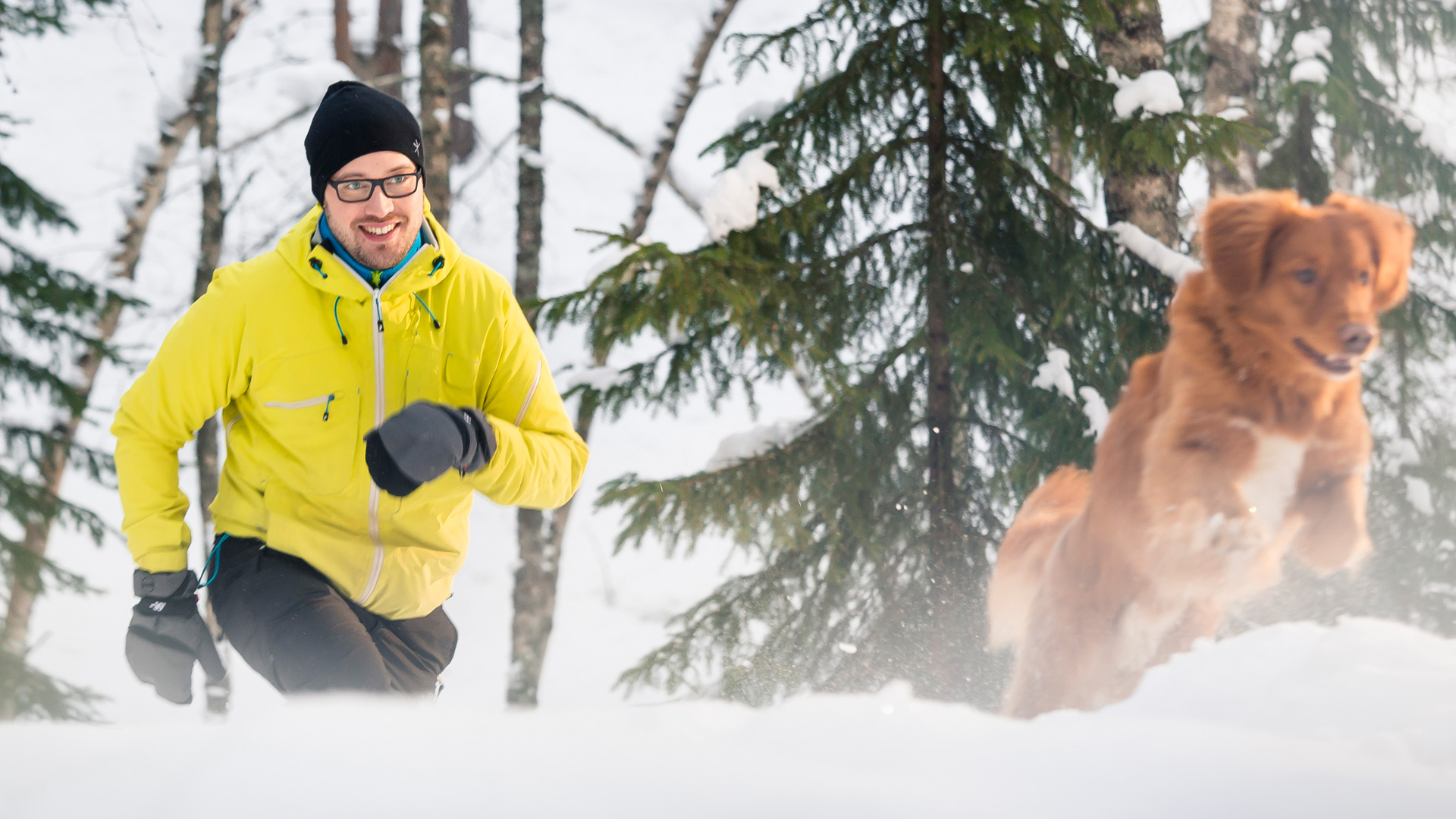 FSC Mix Credit fluff pulp for your FSC-labelled product
UPM BioBright as FSC Certified
UPM BioBright Airlaid as FSC Certified
With UPM RaumaCell's FSC certified fluff, you are able to use the whole quantity as FSC Mix Credit certified. If you are a Chain of Custody holder, you can apply to use of the FSC label on your end product.
FSC stands for Forest Stewardship Council®. FSC certification is an effective way to get public and consumer recognition of your responsible practices.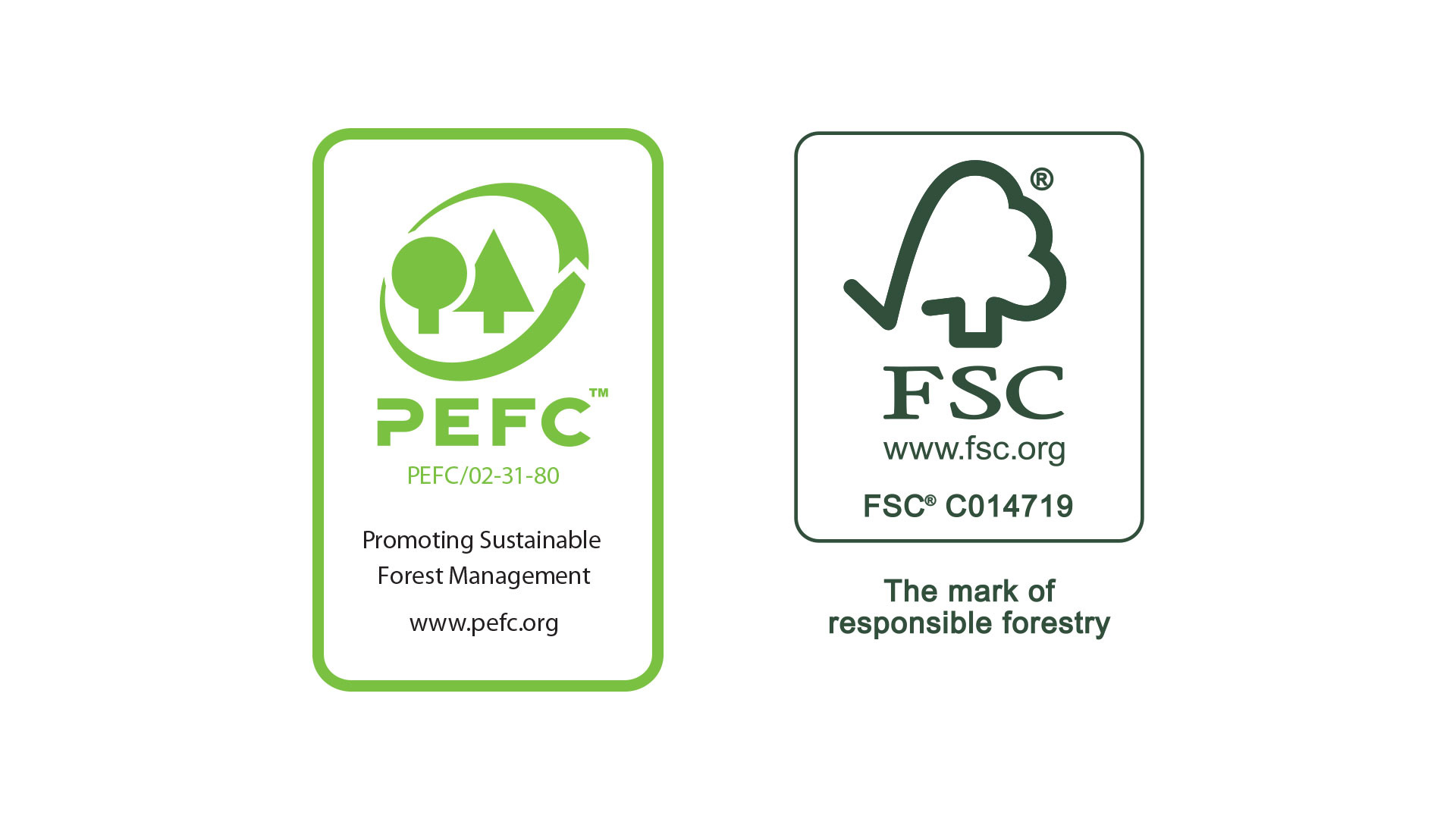 PEFC certified fluff pulp for your PEFC-labelled products
UPM BioBright PEFC™
UPM BioBright Airlaid PEFC™
With UPM RaumaCell's PEFC™ certified fluff, you are able to use the whole quantity as PEFC™ certified. If you are a Chain of Custody holder, you can apply to use the PEFC™ label on your end product.
PEFC™ stands for Programme for the Endorsement of Forest Certification. The PEFC™ logo is a globally trusted trademark.
How does forest certification work?
Forest certification systems cover forest product chains from the forest to end use.
They consist of the following three processes and elements: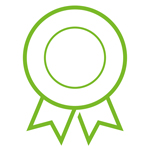 1. Forest management certification
A process of verifying the compliance of forest
management practices against standards and
criteria for sustainable forest management
through independent third party assessments.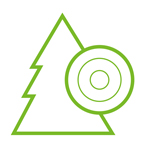 2. Chain of Custody (CoC) certification
Independent third party verification of the
quality of the origin of wood tracing system
used to monitor and report volumes of
certified wood, in relation to the criteria of a
CoC standard. Certified CoC systems provide
mechanisms of traceability, an information
link between the wood raw material included
in the product and its origin. The CoC verifies
that wood originates from certified forests, that
it is legal and doesn't come from controversial
sources. Each participant along the supply
chain must be CoC certified to ensure complete
traceability.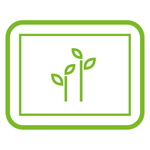 3. Usage of logos and labels
A tool to communicate the certification status of
logs, pulp, paper, sawn timber and other woodbased
products.