Early 2021, I obtained my MSc degree in Business Administration from the University of Amsterdam. Besides learning a great deal about international strategy, marketing, and other business topics, it was there where I became truly aware of the importance of sustainability. Among other things, I started to understand that sustainability and profitability don't have to be mutually exclusive. On the contrary – to achieve real long-term value for businesses, our planet and society need to be taken care of in every step of the way.
My interest in sustainability was further accelerated by the ongoing pandemic, as it has shown how gravely external influences can affect the quality of life of everyone in the world. The scientific expectation that a climate disaster would be much more severe than the current crisis enhanced the urgency I've felt that action is instantly needed.
That's when it became crystal clear to me that I want to work for a company creating positive change. Little did I know that I would end up at one of the world's largest forestry companies. When I first discovered UPM, I was immediately impressed by its pioneering role in creating a future beyond fossils and thus mitigating climate change. By deriving raw material from sustainable forestry and practicing cutting-edge innovation, UPM develops sustainable products that serve a broad array of consumer needs. Full of optimism I decided to apply, and after a challenging yet rewarding selection journey, I received the news that I got accepted to their Graduate Program in Sourcing.
Exciting future ahead
Fast forward a couple of months and here I am, finding myself on the premises of UPM's office in Augsburg, Germany – a beautiful old town defined by its rich past dating back to 15 BC, just 30 minutes away from cosmopolitan Munich.
Despite the obstacles caused by the COVID-19 pandemic, I was pleased to being able to kick-off the program at the office, as opposed to the now all-too-well-known kitchen table. During the first weeks, I got to meet fellow graduates while receiving a thorough introduction to UPM's business areas from respective high-level representatives, providing a comprehensive view of the substantial footprint UPM has around the world.
In my case, the Graduate Program is composed of three four-month rotations, each taking place in a different department within UPM. The first one, which is currently taking place, concentrates on a rigorous onboarding within the operational side of the business. By receiving in-depth insights into topics such as procurement, materials management, paper mill operations, research & development, and sales, I have been experiencing first-hand what makes UPM such a successful player in its industry.
Throughout this part of the journey, I was also able to collaborate first-hand on projects aimed at improving processes and driving digitization in departments where some inefficient work practices prevail. This, among others, included the successful implementation of RFID technology in the pulp warehouse, digitizing the receival of pulp bales and thus significantly enhancing efficiency.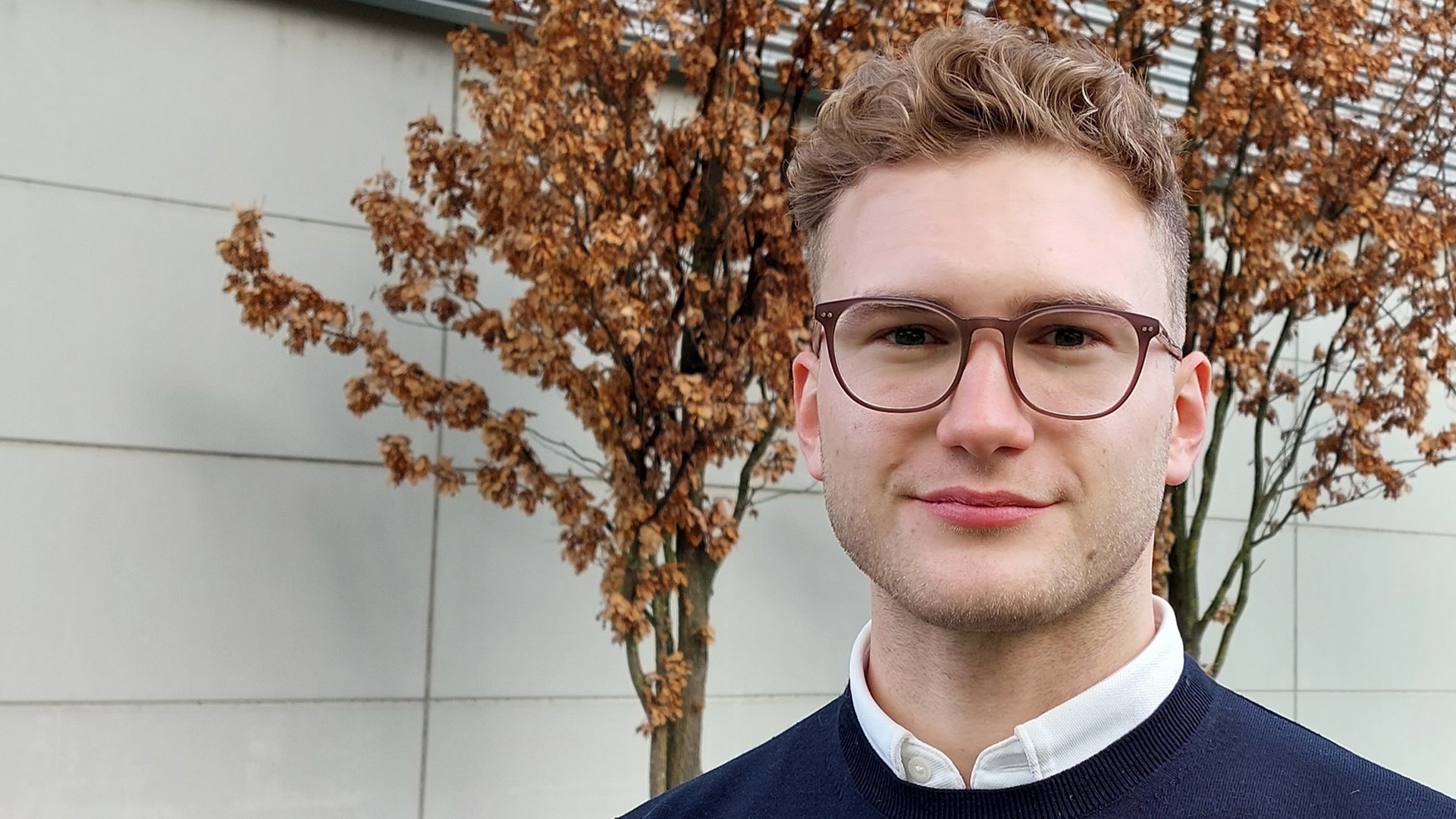 After having become acquainted with the operative side of UPM, I will move into Sourcing in January. There, I will gain a deeper understanding of the strategic Sourcing of raw materials for UPM's Specialty as well as Communication Paper businesses worldwide. I will start in the Pigments category, situated here in Augsburg, where I will be working on a project to renew the current fact base of pigments being sourced, as well as a project aimed at identifying Co2 emissions of UPM's upstream value chain. Specifically, by analysing the current emissions related to the production and transportation of raw materials, strategic decision making can decrease these emissions while ensuring supply availability.
Finally, the last rotation will be based at the headquarters in Helsinki, concentrating on Pulp Sourcing. Aside from the focus on the acquisition of hard skills, the tailor-made Graduate Program also ensures personal and professional growth. Biweekly mentor meetings stimulate goal setting and safeguard constant communication on my own development.
Even though I have only been here for about four months now, I am convinced that the Graduate Program is the ideal way for entering UPM. The time and effort invested in my development is beyond expectation and, already at this stage, I've created a broad network across various departments and business areas.
That aside, the energy and motivation you get when realizing you're actively contributing to a world that runs without extracting fossils is difficult to put in words. Yet I believe that much more can be done! As I was writing my story, I read that UPM made an agreement with the Coca-Cola company to produce plastic for PET bottles solely out of wood waste - I mean, how cool is that?! The future surely is exciting.
Learn about UPM Graduate Programme