In 2018, I majored in environmental engineering at the Tampere University of Applied Sciences, where I discovered that Finland truly is a frontrunner in forward-thinking concepts and sustainable technology. I was also impressed by UPM Kaukas in Lappeenranta, where I was fascinated by the state-of-the-art biorefinery laboratory and the complete production chain from the trees growing in the soil to the office paper and the ecologically innovative by-product reuse. During this process I truly came to understand what is meant by 'sustainable development'.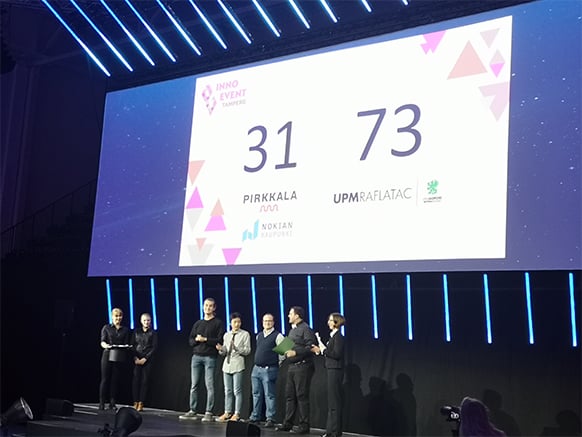 Since then, I have been keeping a close eye on UPM's new creations. In 2019, I took part in Innoevent 2019 in Tampere. I was part of the UPM team and we were lucky to win the team championship. In this project we tackled the challenge of by-product value generation in the production and use of label paper. I personally took this opportunity to gain an in-depth understanding of UPM's concept of by-product value systems.
After returning to China, I found that my homeland is still in its infancy compared to Finland in dealing with environmental issues. I feel that before I seek further schooling, it is more important for me to get out of the 'ivory tower' of the academia and find out more about the practical side of what I can do and what opportunities are out there. I am glad that UPM has given me this opportunity. After graduating, I joined the UPM Changshu Specialty Paper Mill as a production engineer.
As soon as I joined UPM, I received individualized training. My first four months were in PM2 shifts, where I could learn about the papermaking process and papermaking equipment from a more basic point of view. The insights I gained were interesting, of course. I discovered that the system works like human anatomy, with the fiber recovery system as a kidney and the pulp as the blood system, therefore the pressure difference in the headbox can be compared to blood osmolality. Later, I went to the Converting department, where I learned more about management issues such as TPM and lean. At the same time, I realized China's widespread labor shortage is also affecting the CS mill, which is a great driving force behind UPM's digitalization process. Currently, I'm in my third division, PM3, where I am learning about the production process of GLASSINE paper. The production technology and quality of GLASSINE represents the leading technology in China.
During my time at the mill, each department has allowed me to learn completely different things and see different work styles. Even so, every sector is working towards the same targets, such as energy conservation, quality control, safety and efficiency.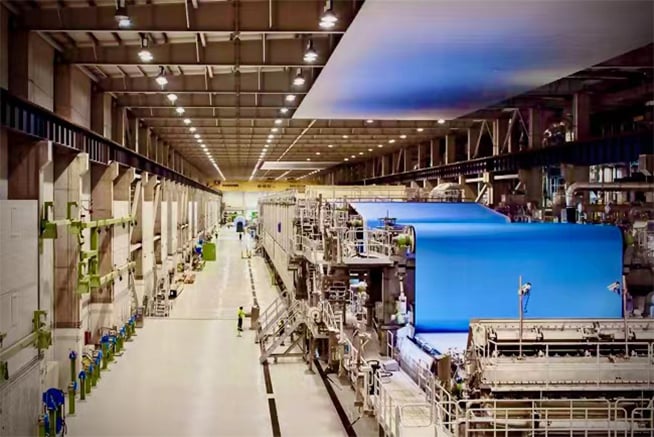 At the same time, our graduate members are all taking part in common weekly activities. Our six members from different countries are specializing in different factories and different departments, and we are communicating and sharing our insights so that we can all learn across different majors and gain a more comprehensive understanding of UPM. Our group activities also promote the gradual improvement of our individual abilities.
As a newcomer to the paper industry, many things are new to me, and there is no end to the new knowledge I pick up every day. Fortunately, my senior colleagues at the specialty paper mill are willing to take the time to help me understand the variety of process technologies. I feel that UPM has given me enough attention but also allowed me time to study over the past seven months. The people around me have also been very supportive of my own way of learning. At the mill, you are never stuck in an office. If there is a technique you want to learn or any difficult problem you need to solve, you can contact the expert you want at any time and check it out on the spot.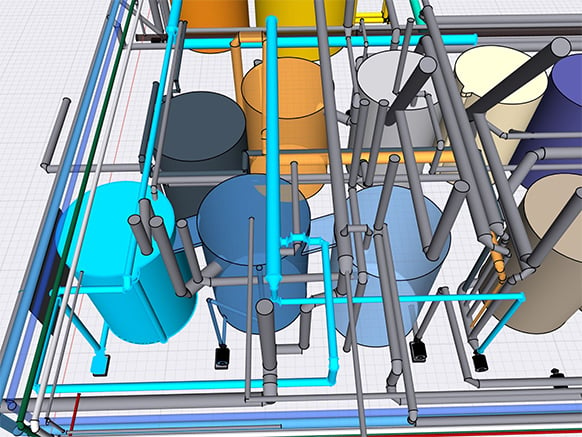 All creative ideas are encouraged, and my mentors are indeed doing an excellent job as industry educators. My manager is playing an important guiding role in the process and helping me gain a clear understanding of how I need to evolve. In this process, I am constantly changing as an individual, from previously being one person fighting alone to communicating more actively, seeking different perspectives, and finding problems through the perspective of others.
Unfortunately, due to the pandemic, my plan to go to the head office in Helsinki was canceled, but the good news is that I can go to the Process Development department, which is responsible for raw materials, quality control, energy savings and reductions. Before starting this part of the study I have learned a lot about this department, and I hope that I can gain a completely new, different experience in PD.
In the past seven months, I have learned to constantly adapt to new environments, jump out of my comfort zone, and constantly learn new things and accept new perspectives. Anything challenging excites me, and I hope that in my future UPM career, I will be able to face all kinds of challenges with a stronger posture.