When I applied, I was hoping to have a great, once-in-a-lifetime experience that would further my career. I was eager to deepen my knowledge of wood-based solutions and products – but I ended up learning much more! Now I understand that the UPM graduate programme and the whole of UPM is about much, much more than just the forest industry.
So far, the graduate days have been one of my favourite parts of the programme. In these in-depth sessions, we meet to discuss a particular topic, the most recent of which was self-leadership. I am so happy that the community has encouraged me to discover new strengths and skills that I can put to use to boost my career. The graduate days have helped me to identify some of my personality traits as well as areas where I can improve myself. All the people around me have been amazingly supportive, and they have helped me to grow and boldly pursue my career goals. This networking has convinced me that UPM is an organization I definitely want to be part of.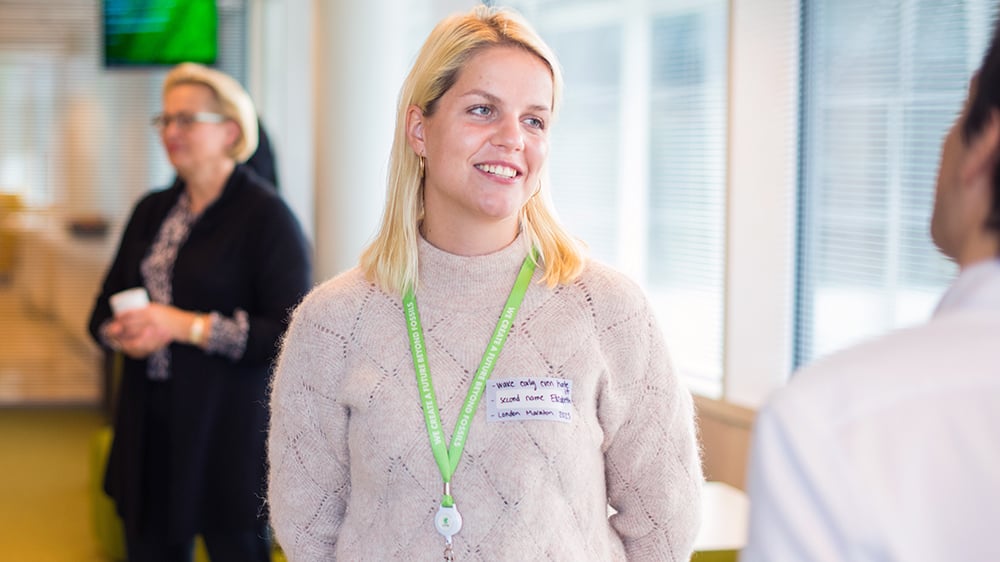 Since UPM is divided into many different businesses, the graduate rotations have felt like sightseeing tours of different 'continents' – but of course all the businesses support the same values and principles, as I do myself. These unforgettable rotations have given me a great opportunity to network across UPM. The graduate year has taught me how pleasant and easy networking can actually be. Today, whether I enter a UPM office in Helsinki, Tampere or Wroclaw , I am always greeted by familiar faces.
I was surprised at how generously my leaders listened to my wishes regarding my graduate rotations. I have visited more mills and offices than I could ever have imagined. Although I am an amateur in terms of mill operations and have zero knowledge of their processes, it has been extremely interesting to be able to compare them, if only visually.
The graduate programme has given me all this and something even greater – a lot of new friends. I am very grateful for this opportunity, which would never have been possible working for a 'normal' employer.
Hopefully one day we might cross path somewhere at UPM!
Best regards,
Meiju