Green spaces make up an essential part of our towns and cities. They're places where we can exercise, bring children or walk our dogs, meet with friends or simply just enjoy a bit of nature and fresh air. In addition to the humble park, some cities are moving towards creating their own urban forests, in the hope they may go some way to solving some of the environmental challenges currently facing our world.
One of the most ambitious of these is an urban forest project in the city of Abu Dhabi, plans for which were unveiled in February 2020. As a desert climate, it's not the first place you would expect to plant a forest, but its designers insist it will bring a wide range of benefits to the UAE capital. "Forests improve biodiversity, they cool temperatures, they clean the air and they improve the wellbeing of the people," says Rasmus Astrup of Copenhagen-based landscape architecture firm SLA, who has previously designed urban forests in countries including Denmark and Canada. But how exactly do you plant a forest in the desert?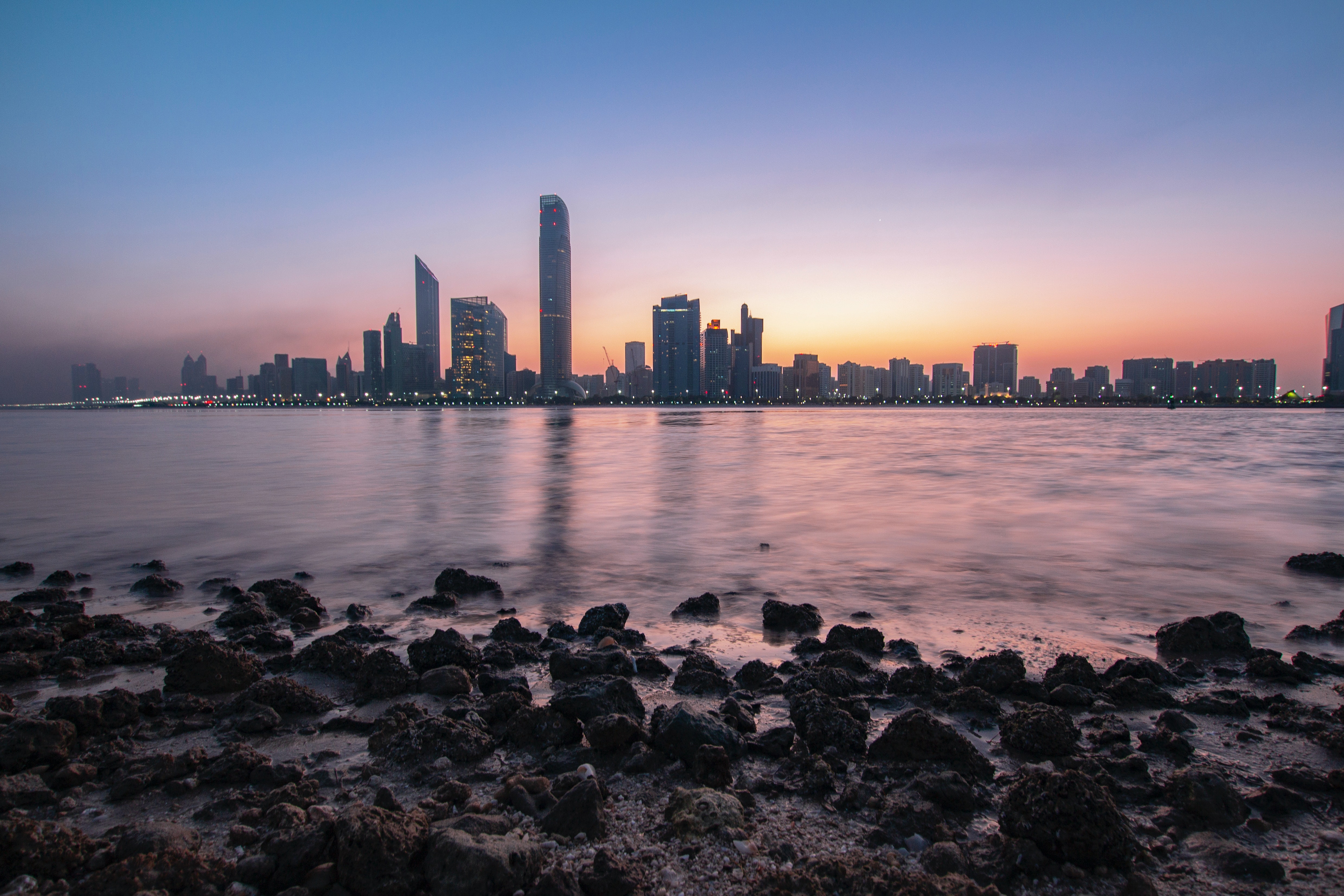 Abu Dhabi is looking to add a touch of nature to its modern architecture. Photo: Kevin Ponce Villaruz, Pexels.
Not a normal forest
Astrup explains that the Abu Dhabi forest will "look very different" to those in northern countries and will only use trees and plants that grow naturally in the UAE. "When we started working on it, we found there wasn't enough literature on UAE's plant species," he says. "So, we spent a whole year investigating them. We mapped out 700 species and looked at what water and sunlight they needed."
The team, which includes biologists, decided to focus on planting trees such as the ghaf – the national tree of UAE, which thrives in desert climates. "Desert trees tend to have much smaller leaves, to reduce evaporation," Astrup says. "There are layers in natural forests – top, middle and bottom – so we add small, medium and large trees, as well as shrubs. We also add dead trees – there are lots of these in natural forests. They turn to soil and contribute to the ecosystem."
Astrup says that they have already noted an increase in bird life in the trees planted so far, and they expect to see greater insect numbers and even small mammals. "It's going to be a social meeting place for residents, where you can learn about and experience nature," he adds. "It will cool down the area, so they can enjoy outdoor activities. And all around the trees there will be a forest trek."
The lower temperatures will be a welcome relief from the city's often-unbearable heat, and residents may be able to enjoy activities that are otherwise difficult in high temperatures, such as bike riding. There will also be a forest path all around the circumference for walking and jogging.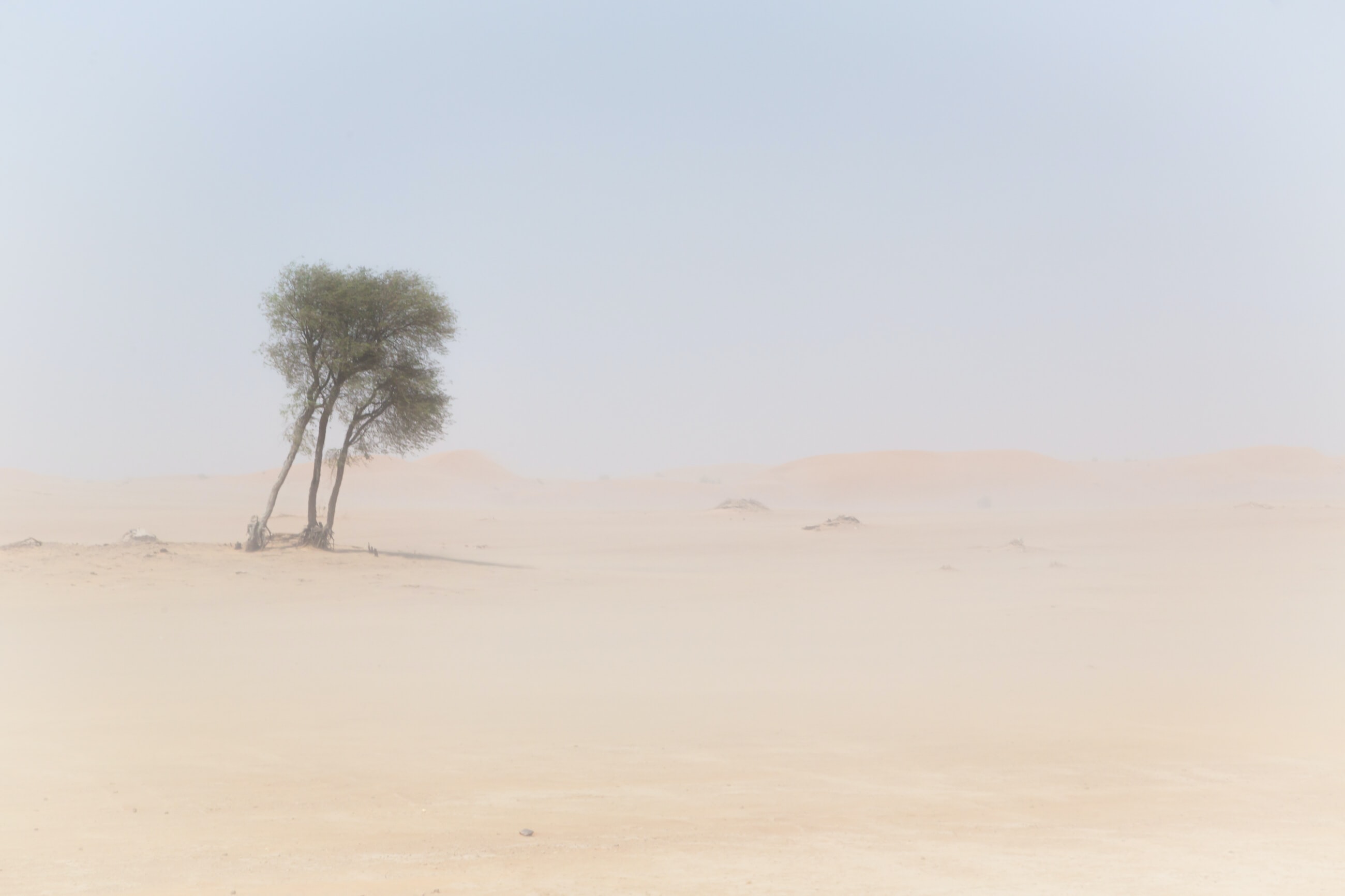 The Middle East's warm climate makes growing trees a delicate balancing act. Photo: Robert Metz, Unsplash.
Learning from Germany
However, creating such a delicate ecosystem from scratch also presents plenty of challenges. In Germany, the country's huge swathes of forest have been damaged in recent years by droughts and heatwaves, and so an ambitious tree-planting plan has been launched to combat the issue. But not all the projects have taken off, and some trees have failed to grow.
"The complexity present in natural spaces, coupled with a surrounding urban environment and the interactions between all these different elements, makes these projects incredibly difficult," says Björn Schmid, Environmental Affairs Manager at UPM. "The challenge lies in keeping all the many different aspects in mind.
"The microclimate aspect – forests are cooler, more humid places – also presents challenges in using the right tree and shrub species and recreating such a complex tapestry. Because everything in a forest is interdependent on each other, it can be difficult to manage everything."
Another important aspect is the environmental strain that extra water and energy consumption may create, which may – in some circumstances – arguably negate the positives of planting a new forest. "You have to very carefully plan around all the different aspects of water and energy consumption," says Schmid. He adds that another characteristic of forests is their slow growth: "It's not enough to have a project for just a few years, it needs to be followed up for decades. It requires some patience."
The Abu Dhabi project is currently under construction. Whatever happens, it's sure to be an exciting offering for the residents of this desert city and perhaps lessons can be learnt from their German counterparts. Further, spectators, experts and scientists will be watching on with great interest, to see whether this experiment will produce the results needed to create a forest city within a desert city or if work is still required to get this type of project off the ground.
Text: Jessica Bateman