How plywood looks and feels, its strength and stability, how easy it is to work with, and the effect using WISA plywood has within a finished building all became apparent during Kingston University's School of Art and Architecture's Live Build project.
Staged annually in London, Live Build is a challenge for first year BA Architecture students. This time 120 spent nearly three weeks designing and building a 'framed construction'.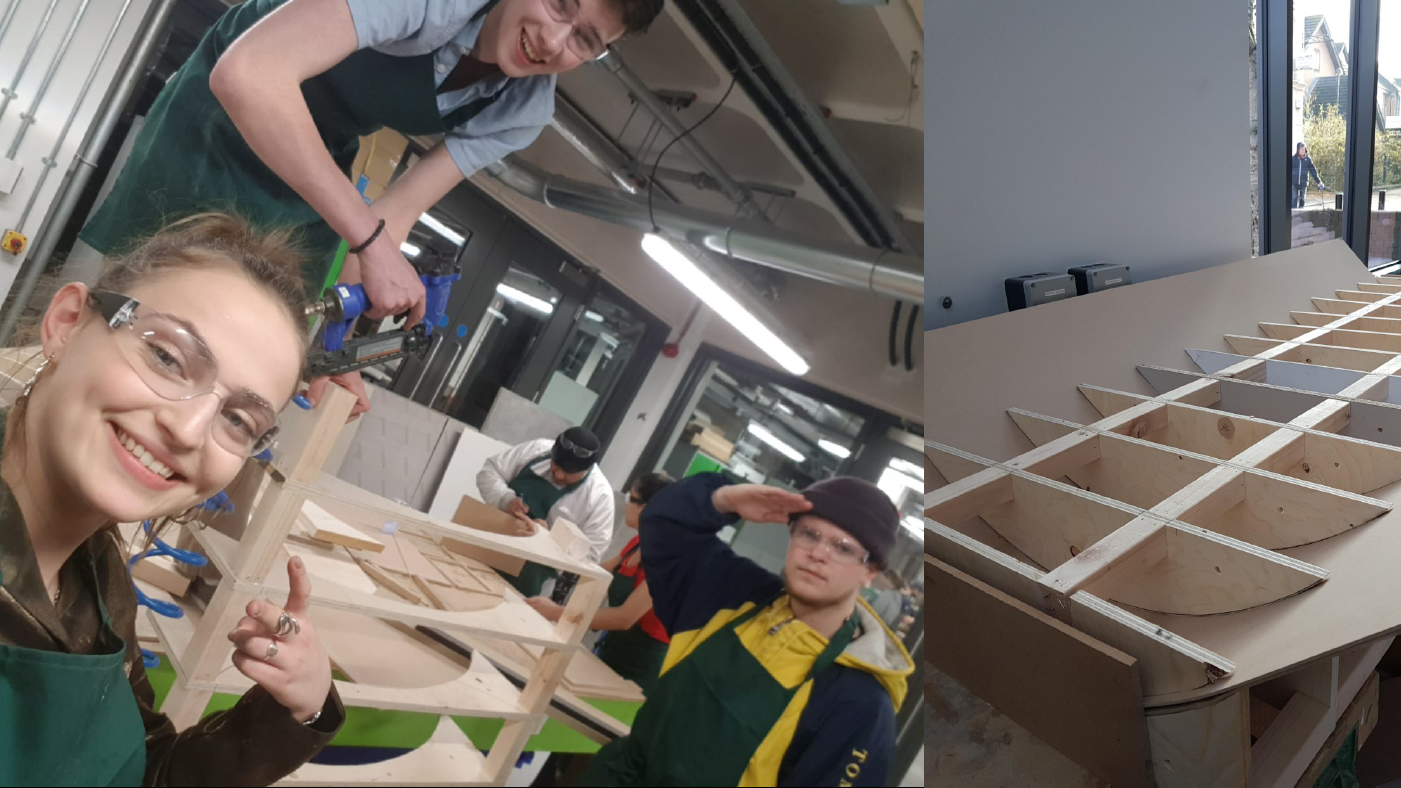 Shaping plywood - shaping futures with the annual Live Build project. In action here as students work through prototyping, production and construction in the university's 3D workshops.

Led by senior lecturer Aoife Donnelly, the students gained design and building skills, but also confidence and long standing appreciation of WISA plywood, in this case UPM's WISA-Birch panels supplied by Latham's, one of the UK's largest distributors of timber and plywood.
As Aoife, who has used WISA plywood in architecture projects herself, explains, the project is transformative: "The 1:1 Live Build project is an absolute highpoint for our students in their education, a moment when the youngest of our students really show what is possible when they work collectively and get hands on. They speak year on year about the magic that happens and the accelerated learning from making at full scale and tackling fundamental problems of structure, space making, framing and joining."
They have to address the basics of framed building and woodworking techniques, to collaborate, communicate and navigate complexities of site and client brief, manage materials and a small budget, fabricate, install and document a structure, and afterwards reflect on the process.
The brief tackled the subject of walls - whether to divide, command space, offer social spaces or seating areas.
Live Build prototypes continue to serve students' thinking in terms of individual design work as they develop through the year.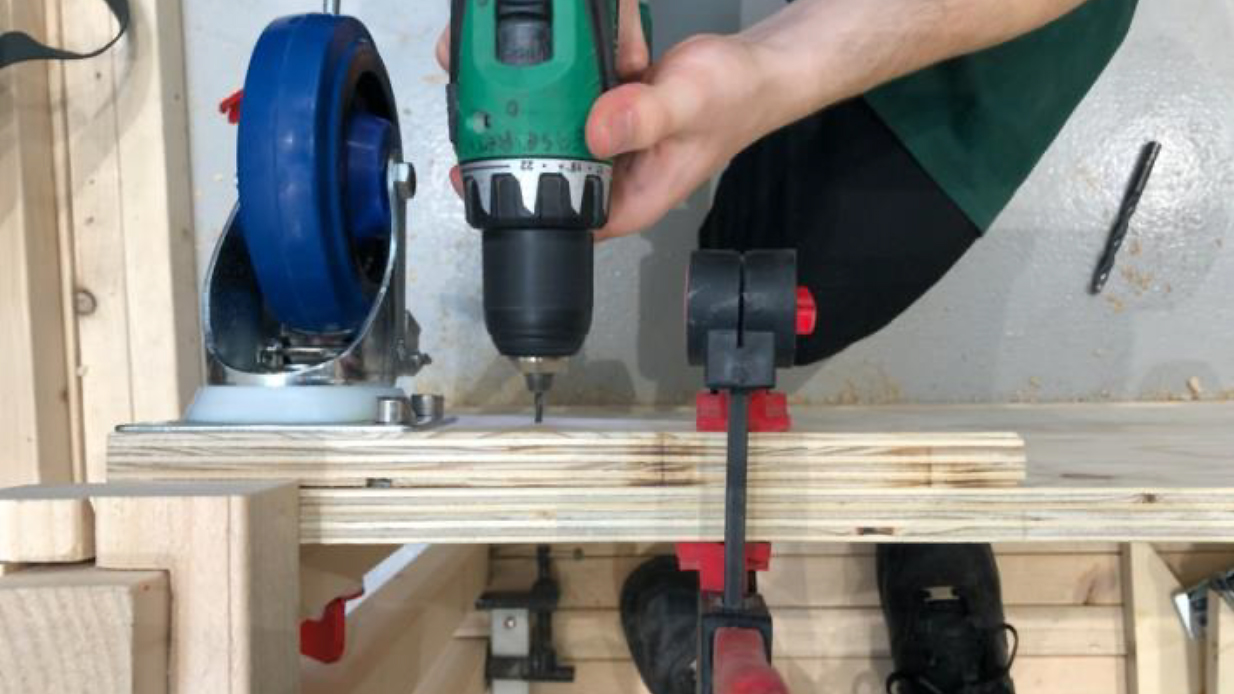 Nothing matches hands-on experience working with UPM plywood for first year BA Architecture students at Kingston University in London. Live Build takes them through prototyping, production and construction.
As Aoife Donnelly says, this project is just the start of a lifelong understanding of timber and plywood and its place in architecture. Afterwards students continue learning through Joining Materials - studying details of the structures they have made, often reconsidering and translating the original solutions.
During this project and again at stages in their education, studies examine the role of WISA plywood in framed and load bearing construction, but also how it 'generates and informs space, atmosphere and character within architecture'.
Aoife explains: "There was great exploration of WISA plywood in terms of its capacity to act as racking for framed structures, as structural connections, surfaces - horizontally in benches (it is an elegant, slender but strong material) and vertically as display. The strength of the WISA plywood sheets and their trueness make them perfect for precision work and, coupled with the incredible 3D workshop facilities we have for machining the timber, and the extensive use of hand tools that we were encouraging, can produce great results quite rapidly with an inexperienced cohort.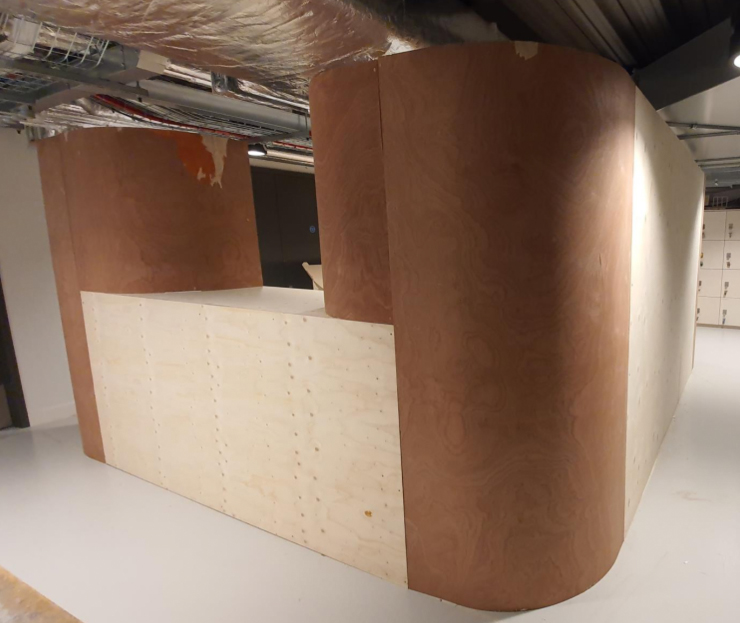 Live Build focuses on the many roles of plywood in construction including how it 'generates and informs space, atmosphere and character'.

"WISA plywood responds well to a range of natural finishes, waxes, oils, wood stains, varnishes etc. It is also easy to finish very finely. This makes it very nice to work with, predictable and guarantees a high quality outcome that is suited to heavy traffic areas, public areas, and sensitive applications e.g. with children.
"Timber and plywood are hugely important for us at the BA," says Aoife. "WISA plywood is considered a valuable ingredient in our profession and is equally valued in our Department at Kingston School of Art. It is a very flexible, sustainable, natural, non-toxic and durable material and some grades are very finely finished and highly suited to furniture type applications, as well as structural and wall making or lining. We rate it highly and try to stay away from alternatives such as composite boards, MDFs etc.
"We are concerned, as is the profession generally, about safety in the workplace, as well as indoor air quality and atmosphere post-occupancy and therefore rate plywood very highly, when coupled with VOC free, organic, gentle finishes. This thinking is embedded in how we teach and practice."
The WISA plywood for Live Build was provided by James Latham, one of the UK's largest distributors of timber, panels and decorative surfaces. The company, whose slogan is 'the natural choice', dates back to 1757. Lathams have worked with UPM for more than 50 years, supplying several WISA plywood products including WISA-Spruce and WISA-Birch.
Their spokesman Stuart Devoil commented: "Lathams have long been at the forefront of plywood innovation, and our relationships with progressive manufacturers such as UPM have helped us maintain that competitive edge. Challenges such as the Live Build project are key to broadening the scope of applications in which plywood can be used, as fresh new minds bring a new perspective and challenge convention. These young minds will shape the architecture of the future, and the use of WISA plywood in those far reaching designs. We're keen to see what the future brings from these students."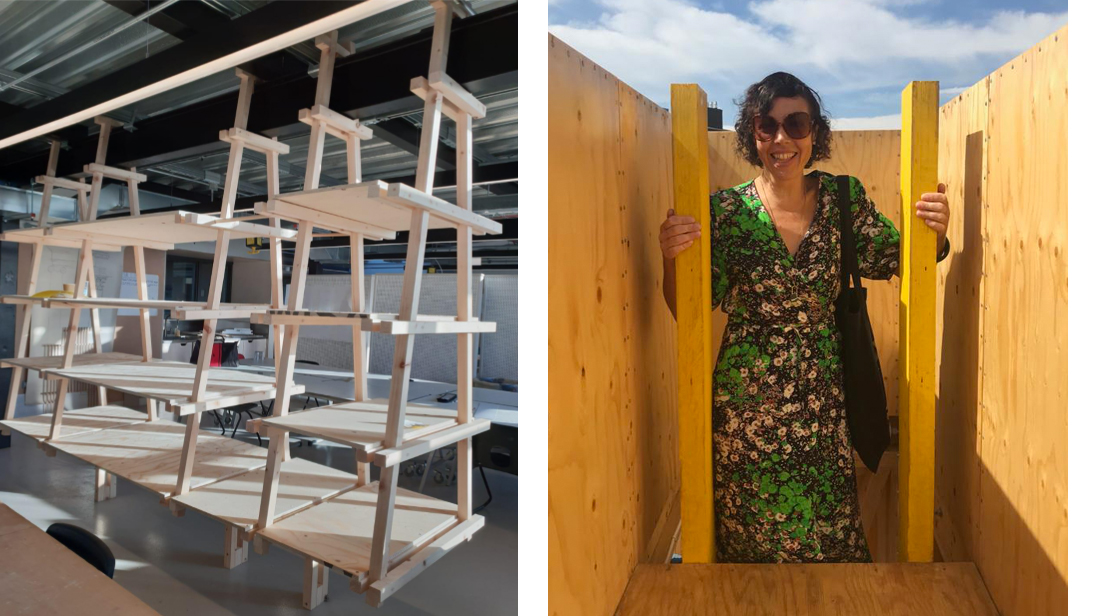 On the left: Students began to appreciate the benefits of working with UPM plywood - and will continue to work with the same structures in Joining Materials sessions as their studies progress.
On the right: Aoife Donnelly, Senior Lecturer at Kingston University's School of Art and Architecture.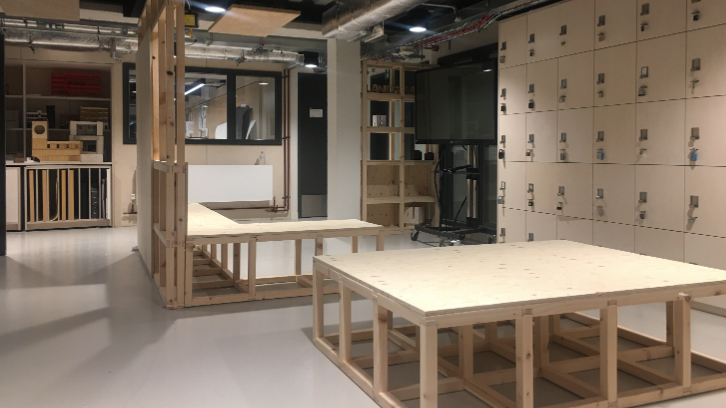 WISA-Birch inspired architecture students during the three-week project which involved creating an entrance gathering space, studio storage and display structures and a seminar room.
Text: Jane Garner