In March 2021 Denmark agreed on a national strategy for sustainable construction. CO2 requirements for new buildings larger than 1000 m2 will be set in 2023 and from 2025 onwards requirements for all new constructions will be in place. Other countries will follow Denmark's lead. What measures should, or could, wood industry companies take to make sure it is able to seize the opportunity?
"The building industry is responsible for 40% of global CO2 emissions. The potential of wood building in mitigating climate change is astronomical. Building out of wood can mean 70% less CO2 emissions than building out of concrete and tiles. Naturally there is variation in the climate impact of different wood solutions," describes Martin Tholstrup, Chairman of the Danish Wood in Construction association (Træ i Byggeriet).
The association has been set up by 30 of the most relevant Danish wood building companies to promote the benefits of wood building and provide information to support decision making. Many of the problems wood building faces in Europe and globally are to do with insufficient information. There is a lack of awareness in the public and the political sphere and the education system.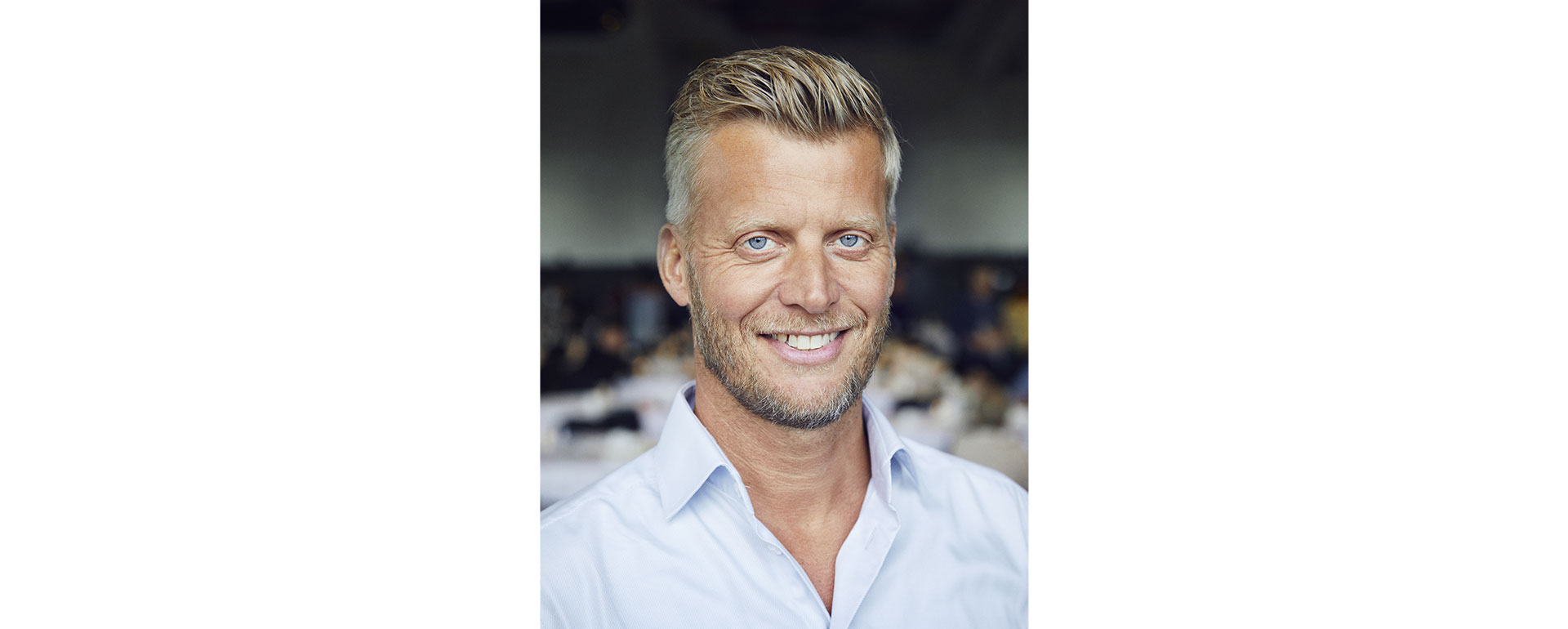 Martin Tholstrup
To battle this the association has made four additional proposals to Denmark's national strategy: introducing a greenhouse tax for building materials, making wood building a compulsory part of building education, setting uniform safety requirements to building materials and making demands for sustainable construction in public tenders.
"The game changer for us in Denmark is helping politicians get accurate environmental information about wood building. Our first goal here is helping reach the 2030 national CO2 reduction target by increasing wood building from 8% to 20%," says Tholstrup.
Innovative product development and transparent sustainability data
Accurate, transparent sustainability information and innovative product development are some of the key elements of successfully rising to the climate challenge.
Tholstrup himself is CEO of Taasinge Elementer, a Danish company that provides prefabricated wooden constructions, such as roof and façade elements, to the building industry. The company is focused on municipal buildings and larger developments. It is known for its smart and innovative solutions that ensure good process flow at building sites.
UPM Plywood is one of the company's suppliers.
"We all should improve the sustainability documentation of our products and the sustainability data in general, and make it public information. Many companies are keeping the data to themselves. UPM Plywood is a highly professional partner on this issue and a clear frontrunner. The data needs to be transparent as we at Taasinge Elementer for example combine a lot of different materials in our prefabricated elements."
Rehabilitation building another climate opportunity
The new Danish agreement on green conversion in construction focuses primarily on new construction but wood can also help the climate cope by finding its way into concrete and tile buildings once they are rehabilitated.
"During the past 20 years our company has been doing a lot of wood-based rehabilitation with concrete high-rises built in the 60's and 70's. It's a huge market. Rehabilitation building is faster, cheaper and more sustainable than building something new. It's a great CO2 target possibility."
"The production of cement is responsible for 5% of annual carbon emissions globally. Ship transport and aviation are responsible for 2%. Everyone knows to avoid flying, but not many are aware of how sustainable the buildings they design, order and use are? I myself have three kids and want to make this world as good for them as possible. If concrete can be produced in a more climate friendly way, I have absolutely no issue with it," he emphasizes.
Taasinge Elementer is Denmark's leading manufacturer of prefabricated roof and façade elements based on wooden frame constructions to the construction industry. The company has a unique market position in high quality prefabrication where the key is material knowledge and customer-specific products consisting of flat elements, which include façades, roofs and decks. Taasinge Elementer currently has three production units in Denmark, two in Norway and one in Latvia, with the construction industry as the principal customer category.
Danish National Strategy (in Danish)
Text: Saara Töyssy