Creating a working culture that enables business success is part of the work of Marju Luoma, UPM's Human Resource VP for the Fibres Business Area. When she joined UPM eight years ago, she was attracted to the values of the company.
"Our purpose – We create a future beyond fossils – inspires us and explains why we exist as a company. Values, on the other hand, guide us in achieving our purpose. Soon after I started to work at UPM, I realised that the values-based culture of the company was not only nice words but a living thing in the organisation's everyday life," Luoma says.
In today's world, meaningful work is increasingly important for employees. According to Luoma, UPM's purpose is extremely engaging, but that alone is not enough.
"To really commit to the purpose and values of the company, employees need to be offered a possibility to engage in a dialogue with colleagues around these topics, but also form a personal connection and attachment to both," Luoma continues.
A supportive company culture arises from values
UPM's values – Trust and be trusted, Achieve together and Renew with courage – were initially created in a dialogue together with employees. Luoma believes that allowing employees to participate in the conversation helps them better engage with the values. After all, values should guide the work of every employee. For example, in customer service, the value Trust and be trusted is highly important. In daily life, it guides how UPM takes care of customers and delivers products as promised. Internally, it can refer, for example, to how people treat each other.
"Our employees appreciate a non-hierarchical, friendly working environment where people are empowered to make decisions and challenge the status quo. We have an inclusive workplace where people feel valued," Luoma describes.
At UPM, work is done together by helping and supporting each other. Luoma highlights how new employees mention, almost without an exception, that they are really surprised how helpful and supportive their new colleagues are.
"It is also my own experience. Often, in a recruitment interview, if someone asks me about UPM's best aspects, I mention the fact that we are extremely helpful and want to support our colleagues. A concrete example of this is our new pulp mill project in Uruguay. It has been an enormous project that has required people to work very closely together – in other words Achieving together."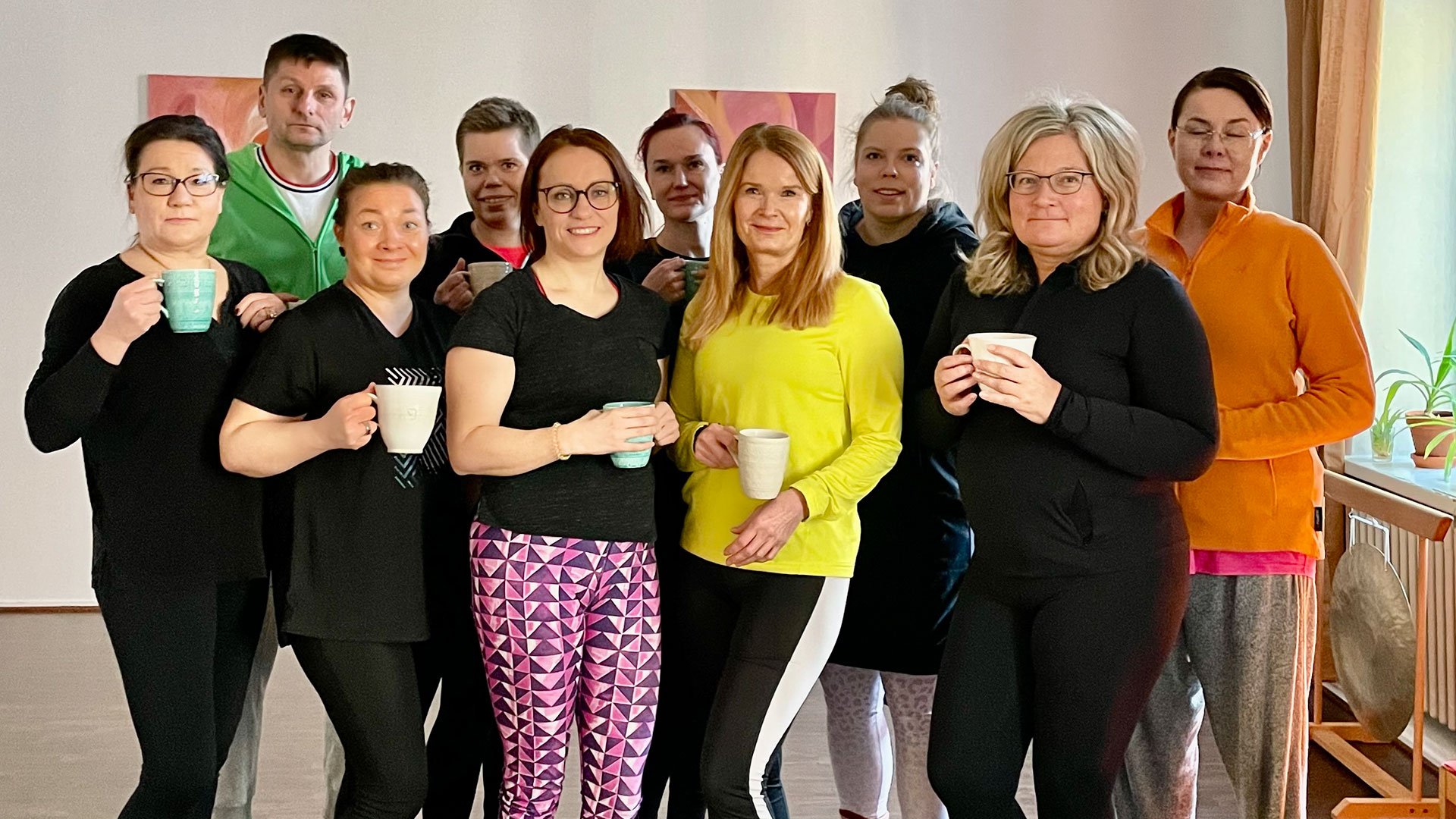 Human-centred culture creates wellbeing
Fundamentally, wellbeing at work is built on a great culture where people are valued and respected. UPM has a modern performance management approach based on human-centric leadership, agile goals, regular feedback and frequent one-to-one discussions between employees and managers.
The pandemic in 2020 was a turning point where employees started to pay more attention to what they really want.
"There have been rapid changes and crises such as the war in Europe and high inflation. Employees need to adapt to constant changes, whether caused by volatility in the business environment, economy or geopolitics. Today, managers need to take employees' situations into account holistically, not only in the work context," Luoma points out.
These changes emphasise the importance of work-life balance; for example, flexibility and autonomy are nowadays highly valued. Luoma recognises the fact that the opportunity to work partly remotely depends on the role. When working at UPM's mills, the work takes place at the production site. On the other hand, Luoma emphasises the importance of everybody getting together, whether you work on the shop floor or in the office.
"We want to ensure our offices, meetings and collaborative workshops are such that our employees want to come to the workplace. This is important, because employees will eventually be distanced from the company culture, community and shared values when working only remotely. A sense of belonging and ways of working both contribute strongly to one's wellbeing and performance," Luoma says.
Building social value by caring
Over the years at UPM, Luoma has grown attached to the Beyond fossils purpose. She says her daughters are very climate conscious, so for her to work in a company that contributes to the bioeconomy and develops sustainable innovations – solutions that will contribute to creating a better future for the next generations – is an excellent basis for meaningful work.
"In my human resource role, I feel strongly about social responsibility as well. I believe companies can create enormous social value by developing organisational cultures to be more human-centric. This, in turn, improves the engagement and happiness of employees. At UPM, we are as serious about these topics as we are about the climate and sustainability," Luoma concludes.
Text: Nita Vera