Plastic products have become common consumables in people's lives because of their light weight and low price. However, plastic products are difficult to degrade. Abandoned plastic products, especially various single-use plastic products like packaging bags and disposable tableware have brought hazards to the environment, which has been called "white pollution." As the white pollution problem has become more serious, the Chinese government has issued a series of environmental protection policies, such as the "Plastics Restriction" in 2007 and the "Opinions on Further Strengthening the Treatment of Plastic Pollution" in 2021, requiring the prohibition and restriction of the production, sales and use of certain plastic products.
Since then, the "Plastics Restriction" has been upgraded to the "Plastics Ban," which has undoubtedly raised increasing awareness in the packaging industry. Under such a strict plastics ban, how do we develop more eco-friendly label solutions for plastic packaging?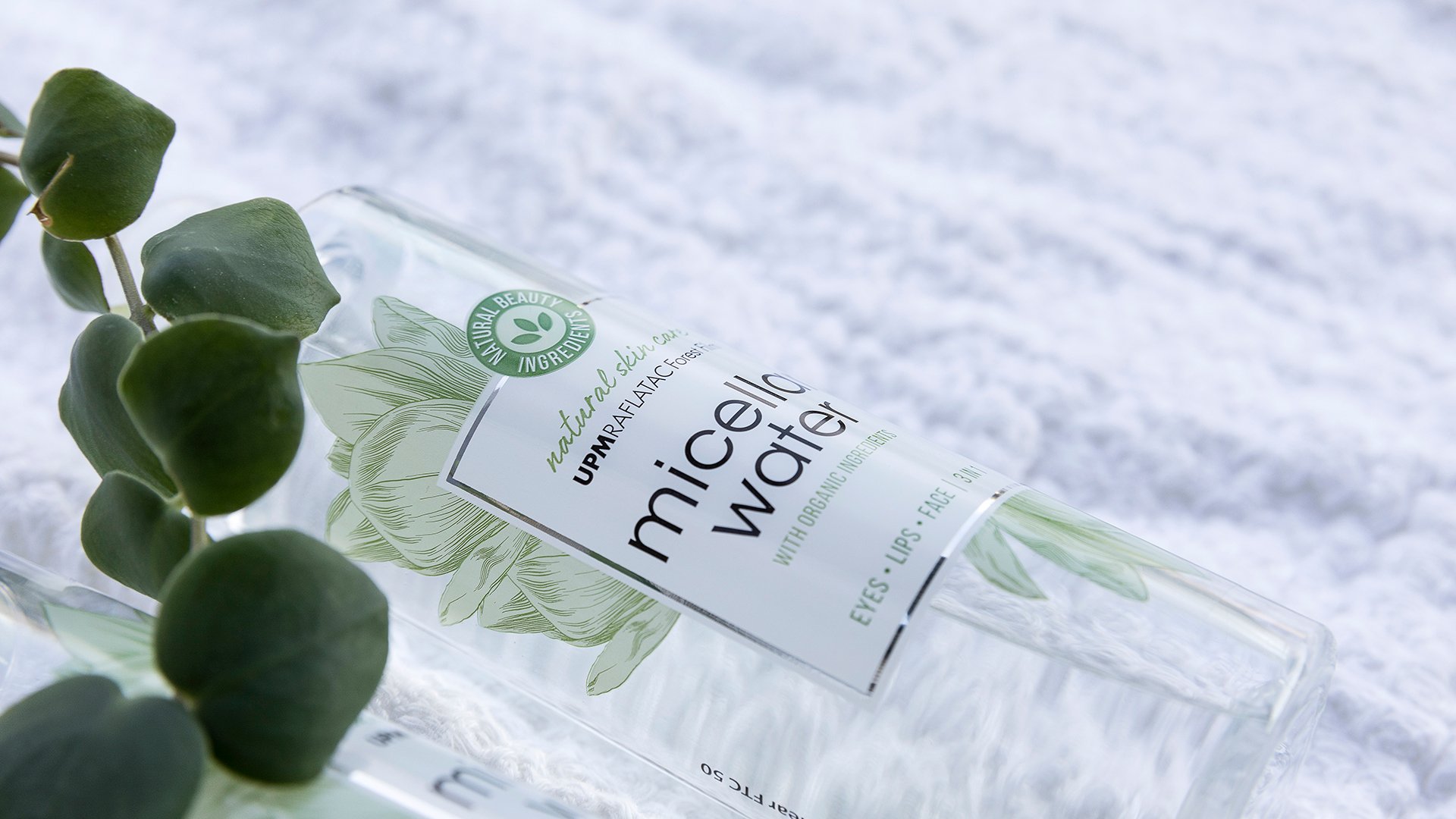 What does the "plastics ban" mean?
The plastic ban has led to many misunderstandings in the market. With the implementation of the policy, several questions have been raised:
Does the plastic ban mean all plastic products should be abandoned?
Is replacing plastic with paper a sustainable way to solve the problem?
Should rigid plastic packaging that can be recycled in the normal recycling stream also be banned?
Now let's talk a little bit more about this plastic ban in China. According to the "Notice on Solid Promotion of Plastic Pollution Control" issued by nine departments, including the National Development and Reform Commission, on July 17, 2020, the standards have set concrete requirements for companies to obey. Most importantly, the new plastic ban in China mainly refers to single-use plastic products like non-degradable plastic bags, disposable plastic straws, disposable plastic tableware and ultra-thin plastic shopping bags.
A plastic ban does not mean getting rid of all plastic products. It also does not mean no plastics at all. In actuality, replacing plastics with paper reduces plastic waste to a certain extent, but it does not solve the root cause of environmental pollution.
When paired with sustainable product design, the recyclability of plastic packaging can be significantly improved. For example, choosing a plastic labeling solution for a plastic container enables them to be processed together in the recycling stream. Therefore, we need to get rid of the misunderstanding of the plastic ban and choose a suitable packaging solution based on the actual product application, rather than blindly rejecting all the plastic packaging. To keep the product functionality and to reduce plastic waste scientifically, it's important to enhance the recyclability of plastic packaging.
Sustainable film labeling solutions contribute to the "less plastic" commitment
Choosing the right sustainable label material can reduce the contamination of recycled plastics, typically improve the recyclability of the package, and increase the yield and quality of recycled plastics.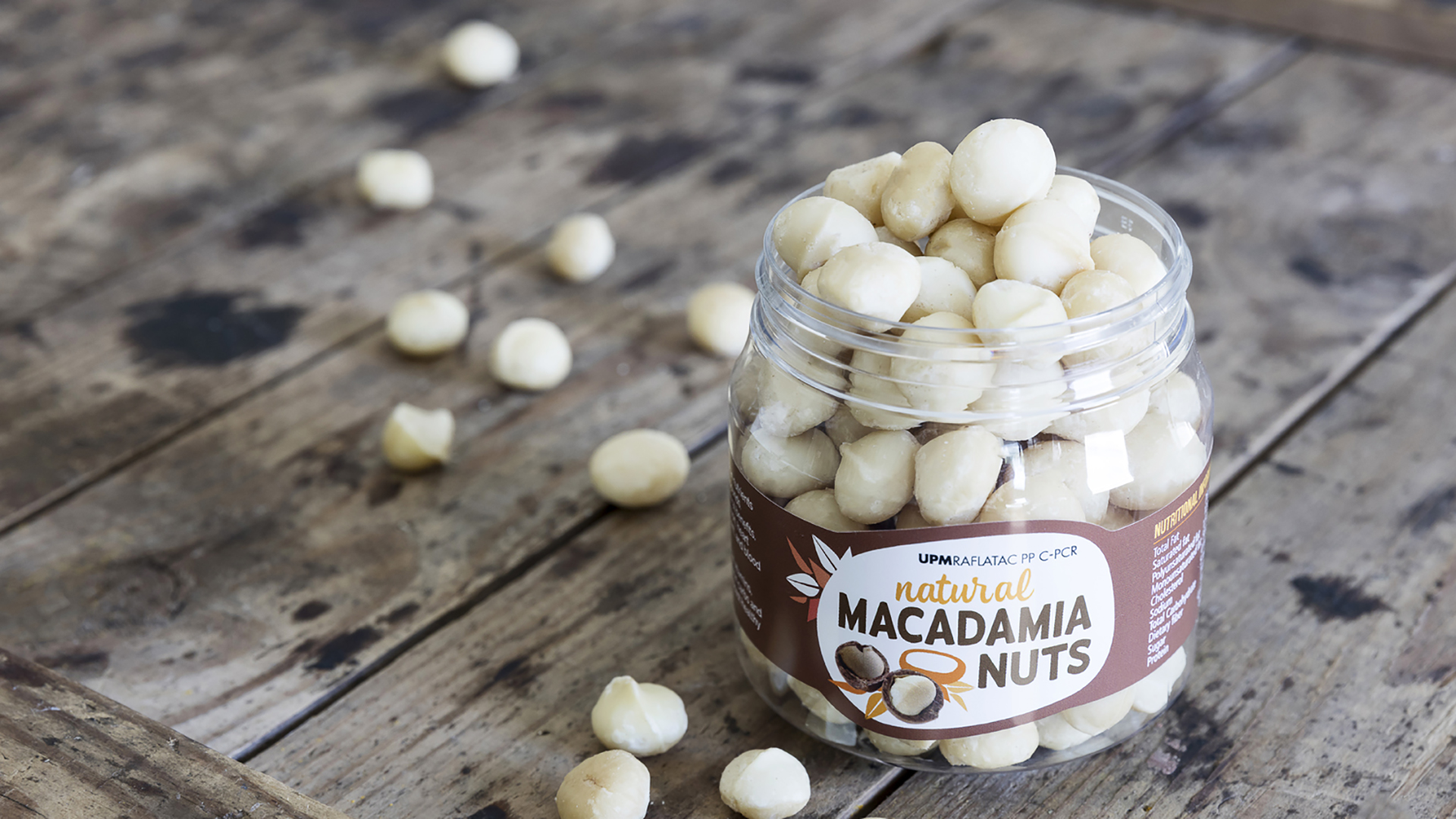 Take PET, for example – although it has the highest recycling rate among plastics, less than half is collected for recycling, and the vast majority is downcycled because it is not suitable for turning back into bottles or food containers. This can be due to the labels not separating well during the recycling process. To get high-quality recycled PET flakes, it is crucial to separate labels from PET packages in the recycling stream.
Part of the UPM Raflatac SmartCircle™ sustainable product range, our filmic face laminated with RW85C adhesive offers best-in-class wash-off technology. Unlike traditional label materials, the wash-off label solutions for PET containers separate easily during the washing process, floating away from the high-value, clean PET flakes. This allows for a greater yield to be recovered without contamination. These flakes can then be converted into new pellets for PET packaging, reducing waste and improving the efficiency of the plastic recycling process.
In addition, UPM Raflatac has launched a series of products featuring post-consumer recycled (PCR) content, including Vanish™ PCR, PE PCR and PP PCR film labels. They reduce the consumption of fossil-based raw materials and guide forward towards a circular economy.
There is also the first wood-based film label solution in the industry – UPM Raflatac Forest Film™. It is developed in cooperation with UPM Biofuels. Made from UPM BioVerno naphtha, this is a 100 percent pure wood-based solution originating from sustainably managed forests.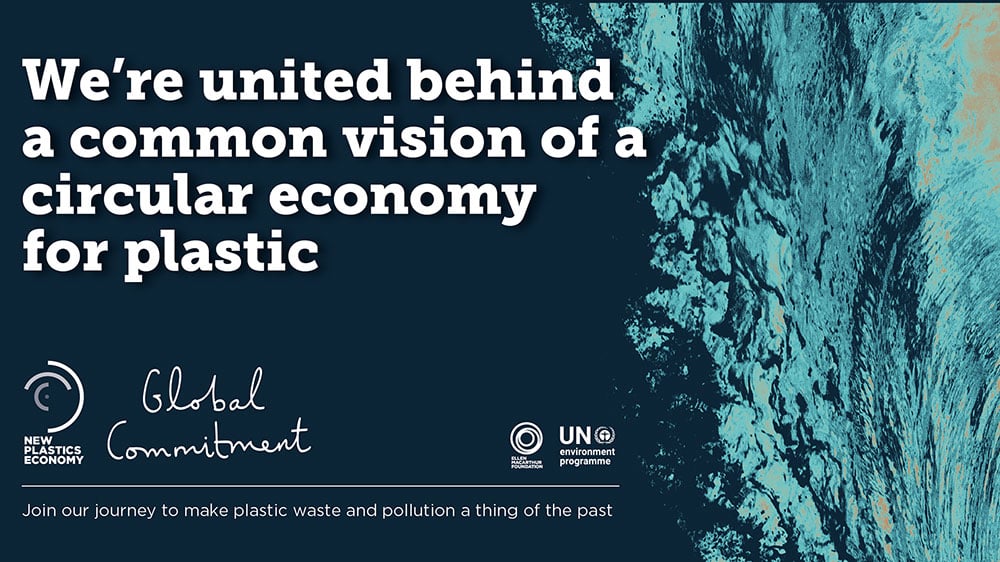 Sustainability is at the core of UPM Raflatac's business. As the first label supplier to sign the New Plastics Economy Global Commitment led by the Ellen MacArthur Foundation, we are committed to "labeling a smarter future beyond fossils" with innovative and sustainable products. As frontrunners in sustainability, we are willing to continuously facilitate cooperation among the packaging value chain and contribute to creating a circular economy for the whole packaging industry.
*All the materials mentioned above are drop-in solutions, without any compromise to the existing packaging design.