Social distancing has affected our everyday. In many countries, government restrictions have curtailed some of the things we used to take for granted before the coronavirus pandemic – working from the office, taking public transportation, eating out with friends – and have forced us to change the way we have always done things, such as grocery shopping.
More and more people are choosing to shop online instead of making the trek to the grocery store, leading to long delivery queues. For Sampo Karpo, Creative Director of digital agency Tulos Helsinki, the situation was ripe for innovation.
"Home delivery of groceries was not that popular in Finland before the coronavirus. Now, stores are seeing a surge in orders that they were not really prepared to handle. Because restaurants, bars and other leisure places are closed, there's not much demand for taxi services. At the same time, people in the food service industry were being laid off. The situation was challenging, but it gave us the idea for a new kind of delivery service – Menevä Murkina," he explains.
"Menevä Murkina is an all-in-one service: it's a platform that handles collecting-, packaging- and home delivery service as well as staff 'on demand.' It can be set up for any store within a day. This service was born because of the conditions imposed on us by the coronavirus pandemic, but it will definitely be around even after we come out of isolation," Karpo adds.
Delivery and takeout replace dine-in
Restaurants in Finland are technically open, but they can only serve food for takeout or delivery. For restaurant owner Vesa Leppälä, this was an opportunity to develop services they didn't offer before. "We have three restaurants in Tampere – Café Pispala, Ohana Grille and Ohana Bakery. Takeout and delivery were not really part of the service we offered in Café Pispala, but that has changed because of the coronavirus pandemic."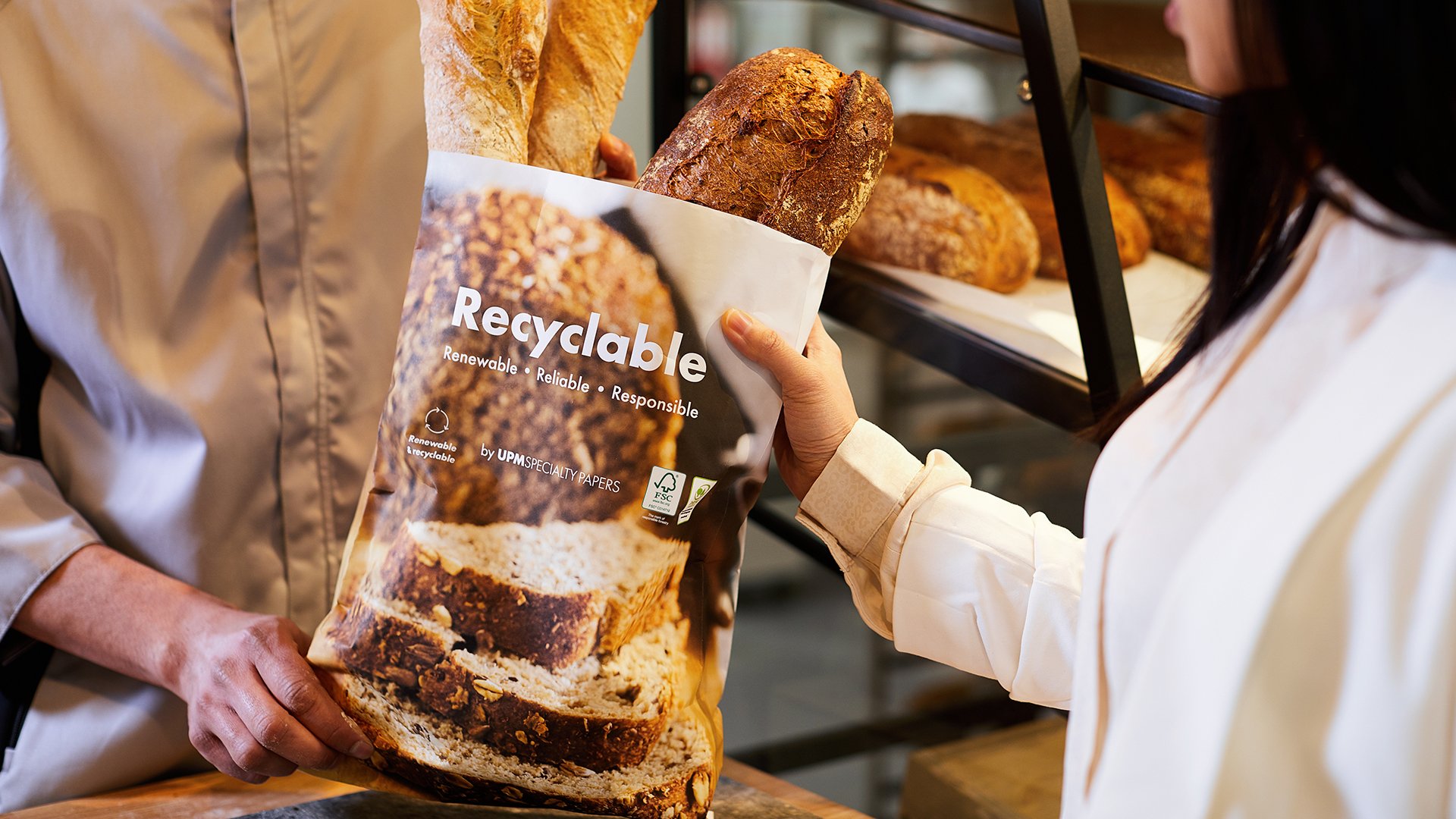 Word about the service is getting around, which leads Leppälä to consider the packaging they use for takeout orders or deliveries. "Sustainability is, of course, important to us. One difficulty we face in the food service industry, though, is that we must ensure that our prices remain competitive. Sustainable packaging can often be costly. It would be good for the packaging industry to offer sustainable yet cost-effective alternatives to traditional packaging."
Barrier papers offer a much-needed alternative to plastic
Consumers are searching for ways to eliminate plastic waste. Packaging materials made from renewable raw materials that can be easily recycled, especially as people acquire the habit of eating on-the-go and ordering paper bags of groceries online, become ever more important.
UPM Specialty Papers is actively developing recyclable and renewable barrier papers for wrapping and packaging. These specialty papers can, among other uses, replace plastic-coated disposable papers in packaging food and ensure that food meets the highest hygiene and safety standards. Barrier papers can also be used to package other daily items such as copy papers.
Text: Geni Raitisoja